---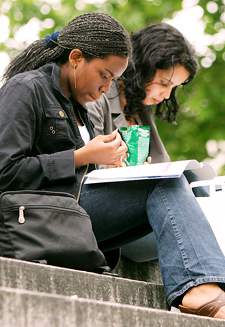 ERASMUS Students
Welcome to the ERASMUS website of the Institute of Geosciences and Geography (Martin-Luther-University Halle-Wittenberg)
Contact
International Office of the MLU
The International Office provides substantial help to all incoming and outgoing students and researchers. Our cooperation with institutions of higher education and research institutions world-wide enable many study, research and internship opportunities. On the other hand we would like to welcome incoming students and researchers. Please participate in our university life.
ERASMUS+ Program of the European Union
ERASMUS + intends to promote lifelong learning and the development of a Europe of knowledge. The more specific aims are as follows:
to strengthen the European dimension in education at all levels;
to improve knowledge of foreign languages;
to promote cooperation and mobility in the field of education;
to encourage the use of new technologies in education;
to promote equal opportunities in all sectors of education.
---
---