Infos & News
Aktuell: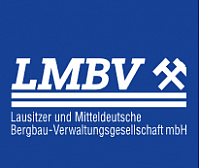 Abschlussarbeit (vorzugsweise im Rahmen eines Masterstudiums)

Stellenausschreibung_Abschlussarbeit_Denkmalpflege_01_2021.pdf (536.9 KB) vom 14.09.2021
Die LMBV bietet an, die in ihrem Eigentum stehenden denkmalgeschützten baulichen Anlagen und Ensemble im Rahmen einer Abschlussarbeit unter dem Thema "Das Erbe der LMBV – Industriedenkmäler in Ostdeutschland" (Sachsen und Sachsen- Anhalt) fachlich zu betrachten.
Ihre Aufgaben:
• Bearbeitungszeitraum (4-6 Monate)
• Termin Fertigstellung: 06/2022
• Betreuung der Abschlussarbeit durch eine Arbeitsgruppe inkl. gemeinsamer Besichtigungen der baulichen Anlagen vor Ort
• 1.800 € Aufwandsentschädigung für den Bearbeitungszeitraum
Ihre Aufgaben:
Erstellung eines Nachnutzungskonzeptes für max. 3 ausgewählte Objekte inkl. Dokumentation, Herausarbeitung der bauhistorischen und bauarchäologischen Merkmale
Bewerbungsfrist: 11.10.2021
STELLENAUSSCHREIBUNG Stadt Halle (Saale)
Die Stadt Halle (Saale) sucht Sie für den Fachbereich Wirtschaft, Wissenschaft und Digitalisierung zum nächstmöglichen Zeitpunkt als Projektmanager Digitale Dienstleistungen (m/w/d)
Ihre Aufgaben sind:
- Konzipierung von Aufgaben, Projekten, Kooperationsstrukturen sowie Finanzierungs- und Fördermodellen für den Aufgabenbereich Digitale Dienstleitungen für die lokale Wirtschaft,
- Identifikation von Digitalisierungspotentialen und Ermittlung konkreter Bedarfe, Entwicklung von Konzeptionen, Initiierung und Begleitung von digitalen Dienstleistungsangeboten,
- Bündelung und Koordination von Digitalisierungskonzepten und Strategien mit Relevanz für die Erfüllung kommunaler Aufgaben
- Entwicklung, Steuerung und Kontrolle der Identifizierung von nationalen und internationalen Förderprogrammen für digitale Dienstleistungen und Nutzbarmachung für Einrichtungen und Netzwerke der Stadt Halle (Saale),
- Entwicklung und Pflege von Netzwerken und Veranstaltungsformaten
[mehr ]

Bewerbungsfrist: 31. August 2021


Project: ImPlementing Landscape Ecology for Improved SustAinability and Societal Equity of Social-Ecological Systems in Sub-Saharan Africa (PLEASE-SES)

Format: Webinar (online)
1st Summer School Announcement and Call for Applicants.pdf (551.6 KB) vom 06.10.2020
Online Presence
Exhibitions
---
Recent publications
Spyra, M., Kleemann, J., Calò, N.C., Schürmann, A., Fürst, C. (2021) Protection of peri-urban open spaces at the level of regional policy-making: Examples from six European regions. Land Use Policy, 107, 105480. https://doi.org/10.1016/j.landusepol.2021.105480
Koo, H., Kleemann, J., Fürst, C. (2020): Integrating Ecosystem Services into Land-Use Modeling to Assess the Effects of Future Land-Use Strategies in Northern Ghana. Land, 9, 379. https://doi.org/10.3390/land9100379
Noh J.K., Echeverría, C., Kleemann, J., Koo H., Fürst, C., Cuenca, P. (2020): Warning about conservation status of forest ecosystems in Tropical Andes: national assessment based on IUCN criteria. PLOS ONE, 15(8): e0237877. https://doi.org/10.1371/journal.pone.0237877.
Pătru-Stupariu, I., Nita, A., Mustăţea, M., Huzui-Stoiculescu, A., Fürst, C. (2020). Using social network methodological approach to better understand human–wildlife interactions. Land Use Policy, 99, 105009.
Sekhri, S., Kumar, P., Fürst, C., Pandey, R. (2020): Mountain Specific Multi-hazard Risk Management Framework (MSMRMF): Assessment and Mitigation of Multi-hazard and Climate Change Risk in the Indian Himalayan Region. Ecological Indicators, 118, 106700
König, H.J., Kiffner, C., Kramer-Schadt, S., Fürst, C., Keuling, O., Ford A.T. (2020): Human–wildlife coexistence in a changing world. Conservation Biology. 1-9.
Stupariu, M.S., Plesoianu, A.T., Patru-Stupariu, I., Fürst, C. (2020): A Method for Tree Detection Based on Similarity with Geometric Shapes of 3D-geospatial Data. International Journal of Geoinformation, 9, 298
Müller, F., Kruse, M., Kruse, T., Bicking, S., Ahrendt, K. Bac, D.K., Berg, M., Blindow, I., Fürst, C., Hase, P., Ma, L., Perennes, M., Ruljevic, I., Schernewski, G., Schwimming, C.G., Schneiders A., Schubert, H., Schumacher, J., Tappeiner, U., Sangai, P., Windhorst, W., Zeleny, J. (2020): Assessing ecosystem service potentials to evaluate terrestrial, coastal and marine ecosystem types in Northern Germany - an expert-based matrix approach. Ecological Indicators, 112, 106116
Zabihi, M., Moradi, H.M., Gholamalifard, M., Darvishan, A.K., Fürst, C. (2020): Landscape management through change processes monitoring in Iran. Landscape Ecology. Sustainability, 12(5), 1753.
Schürmann, A., Kleemann, J., Fürst, C., Teucher, M., (2020): Assessing the relationship between land tenure issues and land cover changes around the Arabuko Sokoke Forest in Kenya. Land Use Policy, 95, 104625.
Mwambo, F.M., Fürst, C., Borgemeister, C., Martius, C., Nyarko, B.K. (2020): Maize production and environmental costs: An Emergy-Data Envelopment Analysis evaluating land resource use for food security in Ghana. Land Use Policy, 95, 104490. IF:3.194
Albert, C., Fürst, C., Ring, I., Sandström, C. (2020): Spatial Planning in Europe and Central Asia – Enhancing the Consideration of Ecosystem Services. Landscape and Urban Planning, https://doi.org/10.1016/j.landurbplan.2019.103741
Paul, C., Hanley, N., Meyer S.T., Fürst, C., Weisser, W.W., Knoke, T. (2020): On the functional relationship between biodiversity and economic value. Science Advances 6: eaax7712, IF: 12.804.
---
Conferences
---
---