Dr. Nica Claudia Calò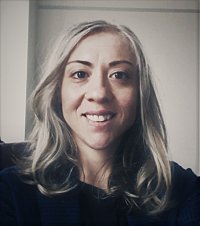 Contact
Contact
Dr. Nica Claudia Calò
Martin-Luther-University Halle-Wittenberg
Institute for Geosciences and Geography
Dept. Sustainable Landscape Development
room H4 2.23
Von-Seckendorff-Platz 4
06120 Halle (Saale)
phone: +49/(0)3455526025
nica.calo@geo.uni-halle.de
postal address:
Dr. Nica Claudia Calò
Institut für Geowissenschaften und Geographie
Fachgebiet Nachhaltige Landschaftsentwicklung
Von-Seckendorff-Platz 4
06120 Halle (Saale)
Work Experience
Since June 2019, Scientist
Institute for Geosciences and Geography, Dept. Sustainable Landscape Development, INLAND-project, RENATUR-Project
July 2016 – December 2017, Freelancer
Fundraising and project financial / administrative management with specific focus on educational activities in rural areas even for kids with special needs.
November 2015 – July 2016, Project manager
Check Project Srl – Barletta, Italy; Project Management European Structural and Investments Funds – European Agricultural Fund for Rural Development (EAFRD) with a specific focus on cooperation projects between universities and small rural enterprises
November 2013, Consultant
FAO, Rome, Italy; Editing of a critical review and inventory paper on existing data sources that are expected to form part of the Rural livelihoods Monitoring projected at FAO in the framework of SO3.
October 2013 – September 2014, Research Fellow
La Sapienza (University of Rome); Analysis of the Italian and International policies on rural development and youth employment
May 2012 - April 2013, Research Fellow
Interdepartmental Research Center (CIRI Agroalimentare). University of Bologna, Italy; Agri-food sector analysis and policy impact assessment
May 2008 – January 2009, Project Manager Assistant
EADI (European Association of Development Research and Training Institutes), Bonn; technical support to the drafting, submission and implementation of international cooperation research projects
Education
2009-2012 PhD, University of Bologna (Bologna, Italy)
In Agricultural Economics and Statistics (University of Bologna) – Thesis:"Analysis of Living Conditions in Rural Villages in China. A new Geography of the Country"
2005-2007: Master, University of Bologna
In International and Local Development and Cooperation; Title of the master thesis:"Il Processo di integrazione tra le due rive del Mediterraneo. Il Ruolo della Regione Puglia". (Integration process and cooperation programmes within Euro-Mediterranean Countries. The Role of the Italian Region Apulia".)
2001- 2004: Bachelor, University of Bologna
Faculty of Political Science: International Development and Cooperation. Title of the bachelor thesis:"Il Genocidio in Ruanda. La stampa Italiana ed Internazionale (1994-2004)". (Rwanda: analysis of Italian and International press ten years after the genocide.)
Internships
January – April 2019: Institute for Geosciences and Geography, Dept. Sustainable Landscape Development, support in project applications
November 2014 – January 2015: Colegio Peruano Suizo – Oxapampa Peru; Local development project assistant
August 2013 – September 2013: CELIM (Italian NGO), Zambia; Support to the project manager activities with regards to data analysis related to the EU funded project "Early Childhood and Basic Education Support" in southern province of Zambia (Siavonga district)
March 2010 – July 2010: European Commission, Brussels; DG Joint Research Center (JRC) Unit Program A1
January – April 2008: World Food Programme, Rome; Mail and Treasury Office
September 2007 – January 2008: Italian Ministry of Foreign Affairs; Directorate General of International Cooperation for Development (DCGS - Ufficio III) / MAE-CRUI Programme
Projects
INLAND (Innovative sustainable environmental planning for peri-urban landscapes): 2019-2020, project staff
RENATUR (Improving regional policies to better protect natural heritage of peri-urban open spaces): 2019-2023, project staff
Publications
Publications in scientific peer-review journals
Spyra, M., Kleemann, J., Calò, N.C., Schürmann, A., Fürst, C. (2021) Protection of peri-urban open spaces at the level of regional policy-making: Examples from six European regions. Land Use Policy, 107, 105480. https://doi.org/10.1016/j.landusepol.2021.105480
Caló, N.C., Petrillo, E.R. (2014): Forced migratory flows in Eastern Africa A preliminary analysis of refugees' reception in Ethiopia, in A. I. Del Monaco (ed.). The Journal of the Scientific Society. Ludovico Quaroni.
Other scientific publications
Calò, N.C. (2011): Il Mediterraneo tra Passato e Futuro, in «Afriche e Orienti», n. 1, AIEP Editore, Repubblica di San Marino
Fanfani. R., Calò, N.C. (2011): Zone rurali e aziende agricole in Cina: cambiamenti strutturali nel periodo 1996-2006, in «QA-Rivista dell'Associazione Rossi-Doria», no. 4, Rome
Conference papers
Calò., N.C., Bin, P., Fanfani, R. (2011): "The Rural Areas in China", paper presented at the XVI IAE World Congress, 4-8 July Beijing, China
Book chapters
Fanfani, R., Calò, N.C., Monasterolo, I. (2010): "Shock dei prezzi e nuova geografia dell'agroalimentare mondiale", in C. Tornimbeni (ed.) Sicurezza alimentare nei Paesi in via di sviluppo, AIEP Editore, Repubblica di San Marino
---
---